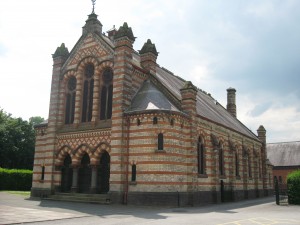 The present Church has its origins in Providence Chapel which was built on the same site in 1814.  This was subsequently replaced by the present building which was designed by the renowned local architect John Douglas and was opened in 1867.  From that date until 1972 it was known as Over Congregational Church (or locally as Over Congs) and was part of the Cheshire Congregational Union.  From that year it became part of the Mersey Province (now Synod) of the United Reformed Church.  It is a Grade II listed building and as such we are obliged and happy to take our heritage very seriously.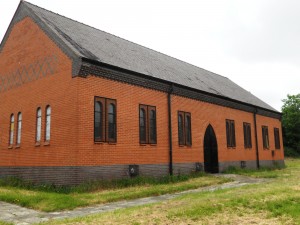 Following the construction of a new by-pass road through part of the Church land in 1975, the Church became effectively separated from its Sunday School building.  As a result the Sunday School buildings were gradually replaced by a two stage extension to the rear of the Church; the first stage consisted of a meeting room, kitchen and new toilets which was opened in 1981.  Stage two was opened in 1988 and included a large hall with stage, a games room and a small meeting room.
As part of our Millenium celebrations a booklet entitled "The Chronicles" was published.  It was written by one of our long-standing members, Doris Moulton.  It consisted of a very detailed history of the Church from its earliest beginnings to 2000.  Copies are still available for purchase via the Church Secretary (see Contact page).